The Firebird by Susanna Kearsley
By Jenevive Desroches on Wednesday 28 March 2018, 08:16 - Book Review - Permalink
Who are you? Really? What face do you wear when you have no one to perform for?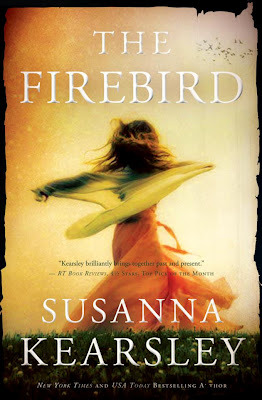 Nicola Marter is an assistant in an art house. Anna Moray is a fostered child swept through Northern Europe and into Russia in an attempt to keep both herself and those she loves safe. Their paths cross when one of Anna's descendants brings a crude carving in to be appraised by Nicola's employer. The experience sets Nicola on a journey that echoes both Anna's footsteps and the emotional journey that earned her a piece of art created by the Russian Tzar Peter The Great.
Part paranormal romance, part historical fiction, and all beautiful prose, The Firebird follows two women, in two different centuries, through their respective journeys toward home and self. Thoroughly researched, history itself lends this book a depth and plausibility that makes the story as charming as it is enthralling.