Station Eleven By Emily St. John Mandel
By Jenevive Desroches on Wednesday 17 May 2017, 11:23 - Book Review - Permalink
Arthur Leander died on the eve of the apocalypse.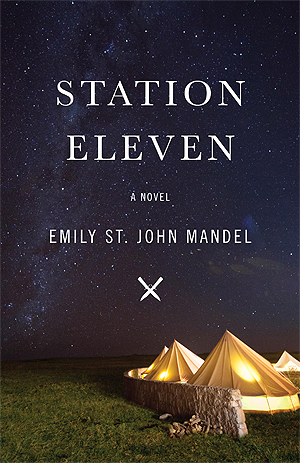 He left behind him one of three ex-wives, a son, a friend, an admirer, and two copies of another ex-wife's comic books. In Station Eleven, Emily St. John Mandel looks at the time around the end of the world. She examines nostalgia and hope and fanaticism and how they mingle with memory and survival. By weaving her timelines out of sequence, St. John Mandel has created a tension that immerses the reader in the disorientation her characters are living.
Filled with haunting details and broken characters, St. John Mandel has painted a portrait of survival on the fading cusp of civilization. Even surrounded by decay and chaos, hope is once again a central theme. And life goes on within the crumbling remains.