Internet Famous by Danika Stone
By Jenevive Desroches on Tuesday 9 May 2017, 09:37 - Book Review - Permalink
High school senior Madi Nakama has been blogging for years. And she's good at it. She's built a community for herself. Her life follows a predictable pattern, bounded by her parents and especially by her younger sister. Her path is set and she knows where her future is going. At least, she does until her mother announces that she's leaving. Again.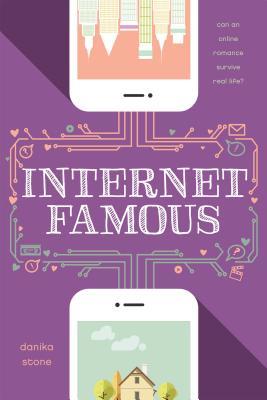 Internet Famous follows Madi through the ups and downs of an unexpectedly eventful couple of months -- we come long for the ride with old arguments, new loves, and a festering jealousy.
Returning readers will especially love the characters and references we got to know and appreciate in All The Feels. In many ways, they make Internet Famous feel familiar despite the completely new content.
As always, Stone's character building and story telling pulled me in. My heart raced with Madi's. I shared her hopes and dreams and heartbreak. And in the end, I shared her joy.